Help People More Easily Connect with Your Business
(Business Name)
Facebook is making changes to help the people who care most about your business connect with you on your Page.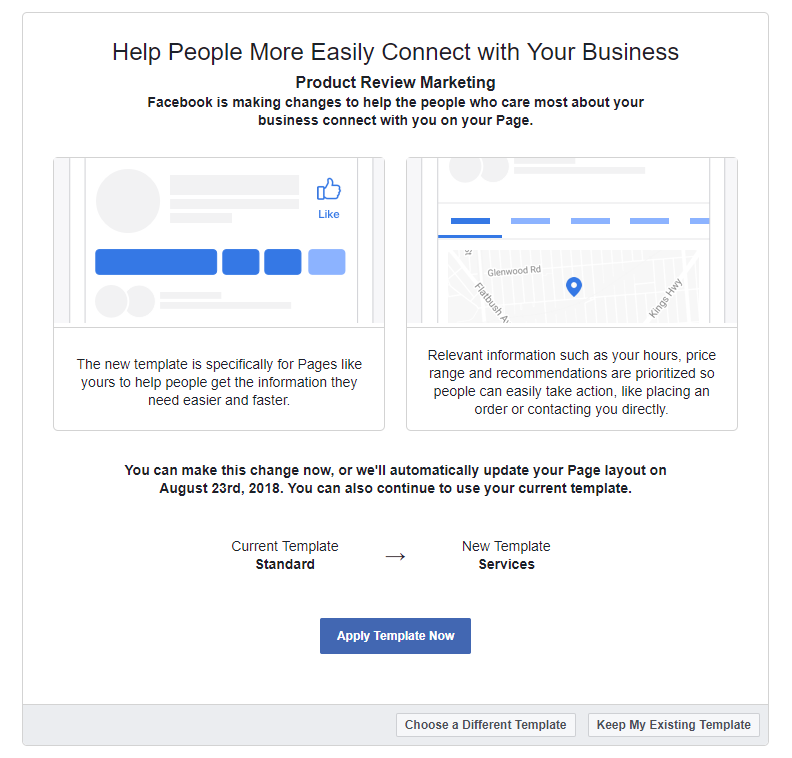 The new template is specifically for Pages like yours to help people get the information they need easier and faster.
Relevant information such as your hours, price range and recommendations are prioritized so people can easily take action, like placing an order or contacting you directly.
You can make this change now, or we'll automatically update your Page layout on August 23rd, 2018. You can also continue to use your current template.