Once you have selected your WordPress website done, you are now ready to Create a Blog.
Creating Your First Blog Post
To write your first blog post, click on the Posts » Add New menu in your WordPress dashboard.
You will see an editor area where you can write your first blog post.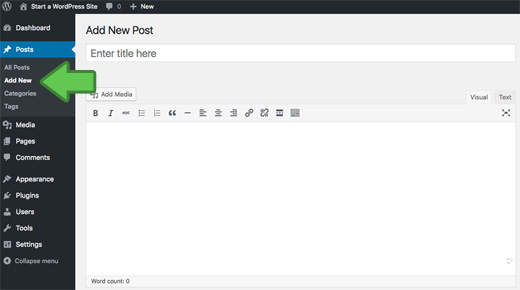 Once you're done writing, go ahead and click on the Publish button on the right to publish your first blog post to the world.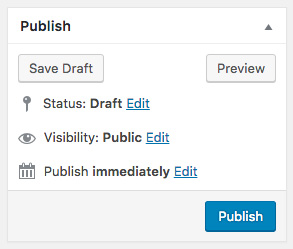 On the posts screen, you will notice several other sections such as Categories and Tags. You can use these to organize your blog posts. We have a great writeup on the difference between categories vs tags, which we highly recommend that you read.
While some may think adding a new WordPress post is self-explanatory, it can be confusing for beginners. Not to mention even some users do not know all of the available options in the post editor. In this video, we will show you how to add a new post in WordPress with all the features.
If you liked this video, then please Like and consider subscribing to our channel for more WordPress videos.
Text version of this tutorial:
http://www.wpbeginner.com/beginners-g…
Check us out on Facebook:
https://www.facebook.com/wpbeginner
Follow us on Twitter:
Tweets by wpbeginner
Join our circle on Google+:
https://plus.google.com/+wpbeginner/
Checkout our website for more WordPress Tutorials
http://www.wpbeginner.com/
Summary of this Tutorial:
First let's look at the title and content boxes since they are the most noticeable areas of a post.
You can edit the url of the post and add media like images, documents and video.
This is the visual editor area and you can switch to the text editor.
Both allow you to type your information but the text editor shows your post with html code.
In the top right you will have publishing options available.
You can save your post as draft or publish it how you would like.
You are also able to organize your posts into categories and lets you add tags that are relevant to the post.
The screen options area lets you clean up your area to remove items you never use or to add items as you need it.
To show or hide these, just checked or uncheck the boxes and the areas will show down here.
Send trackbacks allows you to notify other blog owners that you have linked to their blog content.
If you have plugins installed, then you might have other options on the screen as well but these have been the default WordPress features.
Tips and Image via wpbeginner.com