Instagram Verification: The Checkmark with Benefits
The most-awaited feature on Instagram is finally here. The blue checkmark we all covet is not anymore limited to celebrities and big names.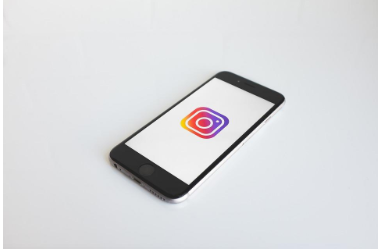 You don't have to wait anymore for the Instagram fairy to bestow a blue verified account checkmark on your account nor do you have to purchase it for money. Anyone can now apply to be verified on Instagram as well. Sounds good, right!?
Whether it is your personal Instagram account or one associated with your business, the feature is now available to all. However, this doesn't solely imply that each and every account will get verified. There is a systematic procedure which is intended to verify Instagram accounts for a "notable public figure, celebrity, global brand or entity it represents."
While this is not stated clearly, those who have the most followers on Instagram, have the most to lose. With that, we can easily conclude that there is some unspecified number of followers you need to be accepted as an official Instagram user. Those who have a lot of followers can apply right away while the rest of us should just be focused on building our fan-following until we qualify too!
Nonetheless, there is no harm in sending an application for the blue checkmark. The worst that happens is the application getting rejected.
The Benefit of Getting Verified on Instagram
Is the hankered blue checkmark really important? It sure is! To get verified on Instagram, all you need to do is enter some personal information which helps in identifying you as the real you. Moreover, there are some cool benefits associated with this badge which can make a big difference in your marketing efforts on Instagram.
Increased Trust and Relationship Building
If you have ever been a little bit famous on Instagram, you've likely been a victim of imitation at least once. And even though you can always report such activities, it is frustrating and annoying to spend time reporting and compelling others to do the same for you. Moreover, the presence of such accounts make your real presence dubious and put the followers in a dilemma of following or not following you. The blue checkmark next to your name on Instagram tells the audiences that you are the real person/entity with that particular name. This builds trust and improves your relationship with the followers.
How to Get Verified on Instagram
Getting verified on Instagram is not a big deal. The procedure is simple.
You just need to:
Visit your profile.

Snap on the menu.

Tap on the "settings" option.

Find "Request Verification" option and click on it.

Enter your full name.

Upload your ID proof's picture. This could be any one of the following:
Driver's license

Passport

National ID Card

Business tax filing

Business utility bill

Article of incorporation
That's all! Now it's Instagram's job to review your application and let you know about it. If all goes well, you will see the cool blue checkmark on your profile and if that's not the case, you will get a justification. Remember to be patient because you are not the only one applying to be verified; there are thousands of more requests flooding the reviewers' accounts.
For more tips and queries, get in touch with the experts at MK Marketing.