Classic Editor is an official plugin maintained by the WordPress team that restores the previous ("classic") WordPress editor and the "Edit Post" screen. It makes it possible to use plugins that extend that screen, add old-style meta boxes, or otherwise depend on the previous editor.
By default, this plugin hides all functionality available in the new Block Editor ("Gutenberg").
At a glance, this plugin adds the following:
Administrators can select the default editor for all users.
Administrators can allow users to change their default editor.
When allowed, the users can choose which editor to use for each post.
Each post opens in the last editor used regardless of who edited it last. This is important for maintaining a consistent experience when editing content.
In addition, the Classic Editor plugin includes several filters that let other plugins control the settings, and the editor choice per post and per post type.
Classic Editor is an official WordPress plugin, and will be maintained until at least 2022.
https://wordpress.org/plugins/classic-editor/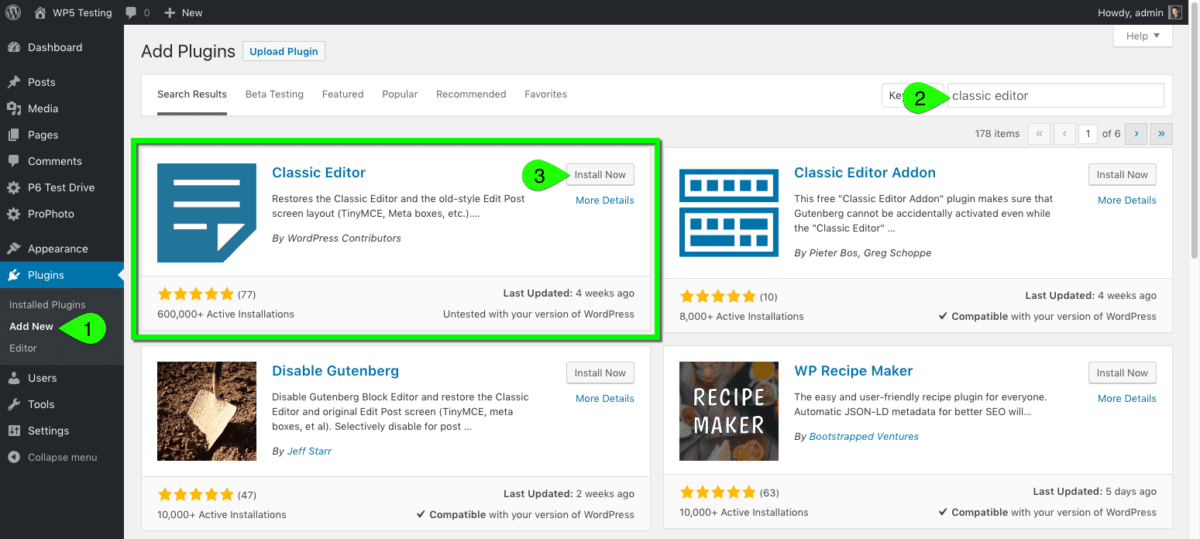 WordPress 5
WordPress 5.0 was released just a few hours ago. It is the first and the only major WordPress release of 2018 with a whole new set of improvements and some big changes. In this article, we will show you what's new in WordPress 5.0 and which features you should try after updating your websites.
Important: Don't forget to create a complete WordPress backup before starting the update.
Introducing Gutenberg The New Block Based Editor
WordPress 5.0 comes with a completely new editor codenamed Gutenberg. It is a block-based editor which allows users to create beautiful layouts using content blocks.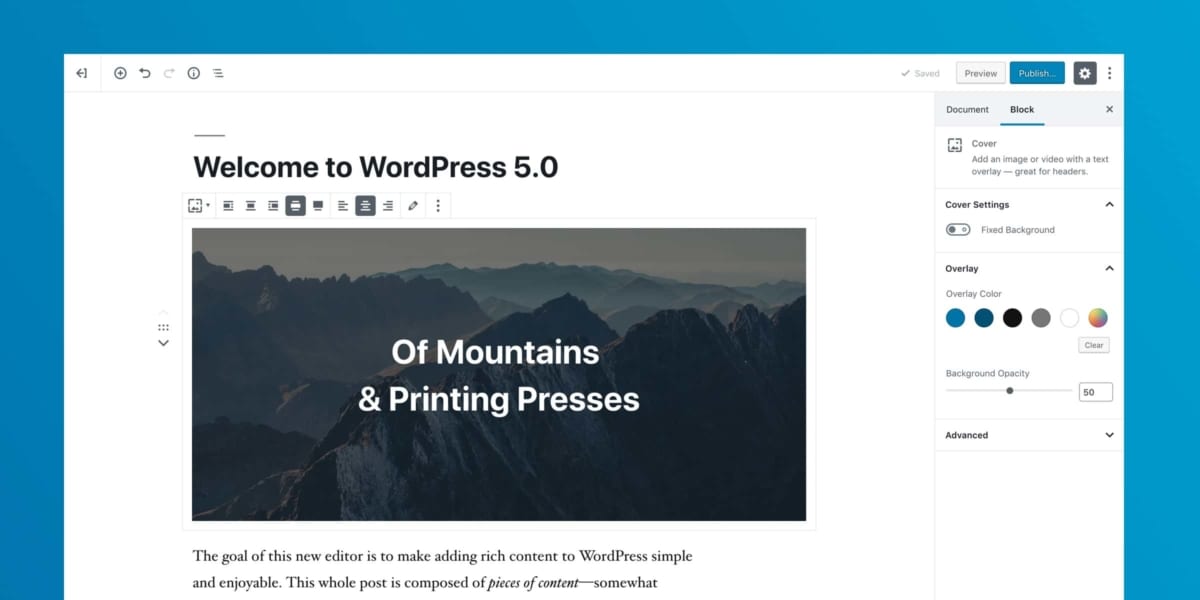 The old WordPress editor was a simple text window. While it worked well, you had to use different approaches to add images, create galleries, shortcodes, video embeds, and other content elements.
The new editor replaces them with a streamlined writing experience where each content element is wrapped in a block. You can move them around the editor, change their settings, and create engaging layouts without writing code.
By default, it comes with several blocks to add most commonly used content elements. This includes blocks to add images, audio, video, photo gallery, cover image, lists, quote, media, text, buttons, and more.
More to come on the NEW WordPress 5